Peter Masters
(petermasters on FetLife)

Peter Masters
(petermasters on FetLife)

---

About me
About this site
My books
The best service is to learn
From PeterMastersWiki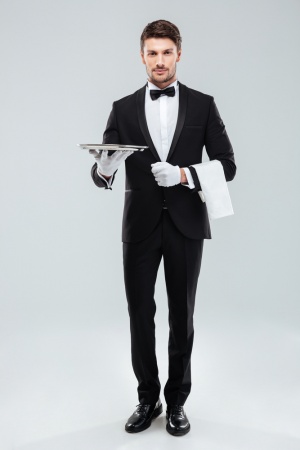 I like service. I know that some dominants and masters are instead after partners to whom they can do evil things with rope, floggers, kitchen implements and whatever else comes to hand. Often this "doing" happens in the area between navel and thighs. Mighty orgasms and massive erections can be the order of the day for these folk and - let me be completely clear - I think that mighty orgasms and massive erections are very good things.
On the other hand, I like being served. Instead of me doing things to them, I like submissives and slaves who do things for and to me. If you happen to get off massaging feet then you're in luck with me because I happen to have two of them ready and waiting. If you delight in preparing fine repasts of lasagne then I may well be the dominant for you because my stomach can handle large quantities of it effortlessly. If you also seek a stern, determined and fair master who'll put you to good use then I'm very interested to receive your curriculum vitae.
Different dominants and masters have different desires and expectations of service. Some look for sexual or oral service. Some look for housekeeping service. Some consider that being a willing bondage bunny or an ever ready target for a flogging or whipping is the ideal service.
I think that the best service of all is a dedication to learning, to never resting on your laurels, to always trying to discover something new. For me, having the service of someone who is static, who chooses not to grow, is uninteresting. In my own life I have chosen to keep learning, to always go exploring new things and to continuously develop my understanding of people, especially slaves and submissives. If I'm with a service-oriented slave who has decided they've learned enough then perhaps they will be satisfying today, but tomorrow I may well have outgrown them.
I think that for a submissive or slave learning comes down to three words:
Ask,
Study, and
Discuss.
Apply these three words generously in most, if not all, circumstances and situations.
It comes down to this:
If you do what I tell you then I will probably be satisfied. If you discover or develop some new way to serve me or please me then I will be delighted.