Peter Masters
(petermasters on FetLife)

Peter Masters
(petermasters on FetLife)

---

About me
About this site
My books
Hut of Dominance - 7 - Rapture
From PeterMastersWiki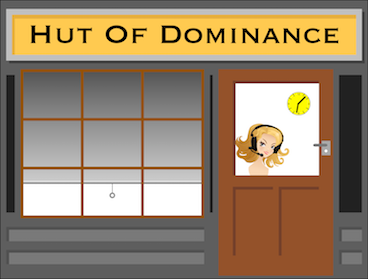 Hello. Hut Of Dominance. Jacinta speaking.
...
What services do we offer?
We are a house of dominance and submission, a temple to pain, a school of torture and suffering. Our mistresses will lead you in the exquisite worship of agony and bondage. Each mistress makes it their mission to be your tutor and guide in the sublime study of helpless surrender.
...
What does it cost for a hand job?
I don't think we can help you there. Have you tried Mistress Eloise at the Exceptional Street Corner Of Torture, Suffering and Blowjobs, open Thursday nights, 6pm to 9pm? I'm sure she'd more suitable to your requirements.
...
You're very welcome. Good luck.
<click>
Asshole!