Peter Masters
(petermasters on FetLife)

Peter Masters
(petermasters on FetLife)

---

About me
About this site
My books
Hut of Dominance - 1 - Wax play
From PeterMastersWiki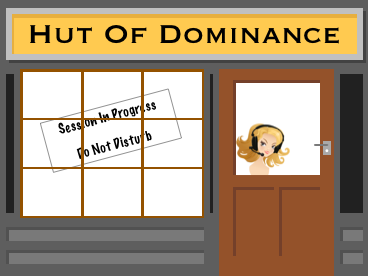 Hello. Hut of Dominance. Jacinta speaking.
...
No. When we talk about "wax play" we're usually talking about candles. The sort of "whacks" play you're talking about is what we call "flogging" or "spanking" or, more generally, "impact play".
...
Yes. I suppose it can be easy to get the wrong idea if you don't see it written down.
...
So. Are you interested in some "whacking"? We have a wide range of implements available in our well-equipped dungeon.
...
No. We actually don't have a baseball bat, now that you ask.
...
Yes. I guess it is a serious omission.
...
No. We don't have a motorcycle chain, either. I'm beginning to suspect we might not be able to help you.
Perhaps you could instead try Mistress Bruce at The Palace Of Domination, Abuse And Car Repair? I'll just see if I can find their number for you.
...