Peter Masters
(petermasters on FetLife)

Peter Masters
(petermasters on FetLife)

---

About me
About this site
My books
Hut of Dominance - 12 - Beduzzem
From PeterMastersWiki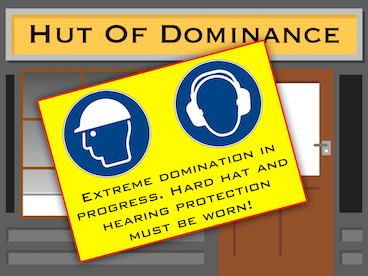 Hello. Hut of Dominance. Jacinta speaking.
...
"Beduzzem?" I don't think I know that term. Can you explain it a little?
...
It's something to do with tying people up and hitting them?
I think you mean, B-D-S-M.
...
We don't really pronounce it. It's an acronym - we spell it out each time. It stands for bondage, discipline, sadism and masochism.
...
Well, I suppose if we were to pronounce it, it'd be: B-D-S-M, pronounced, "fucking awesome!!"