Peter Masters
(petermasters on FetLife)

Peter Masters
(petermasters on FetLife)

---

About me
About this site
My books
Hut of Dominance - 10 - It's a girl thing
From PeterMastersWiki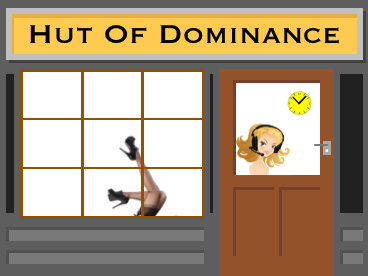 Hello. Hut of Dominance. Jacinta speaking.
...
I'm sorry, but "lesbianism" is a bit out of our territory. Your voice also sounds a bit deep and that suggests you might be ineligible for it, anyway.
...
Well, we've never been asked about "forced lesbianism". That is starting to get into our territory now, but I still think you might not be suitable for it.
...
Is there a test you can do to be sure?
Well, yes. There is. You stand up, take off your clothes and look down between your legs. If you see anything there, you're not eligible.
...
No, there aren't any "special circumstances".
...
Yes, it's in the rules.
...
No. There are no courses, either.
...
Yes, I'm sure a "Lesbianism 101" would be very popular, but I don't know of anyone who runs one.
...
I know - it's terribly disappointing.
...
Sorry we couldn't help.
Bye.