Look Into My Eyes

by Peter Masters

by Peter Masters

"Masters' approach to the topic is at times gentle and humorous and makes you comfortable with using it."

---

"... a step-by-step guidebook which teaches the individual how to use hypnosis to heighten arousal."

How to use hypnosis to enhance your sex life
---
Masturbation
From PeterMastersHypno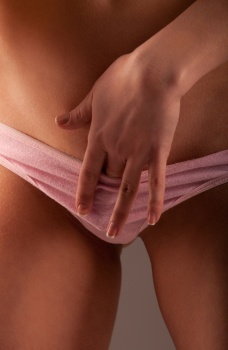 ↑
Orgasms from masturbation can be stronger and more powerful under hypnosis.
While masturbation might frequently be a solo activity, there are times when you might get involved hypnotically with your partner while they masturbate.
Firstly, there are times for couples when one partner wants sex and the other simply isn't able to join in. This can happen due to medication or medical treatment preventing lubrication or an erection, an unfortunately-timed menstrual cycle, muscle pain, and so on. Thus, in spite of best desires, interpersonal sex can be out of the question.
In such situations you can use hypnosis to sexually inspire your partner and help them have a profound and deeply satisfying sexual experience with you as their guide.
Secondly, for whatever reason---such as absence---your partner may be inclined to masturbate from time to time, even though you both have a healthy sexual relationship together. Using post-hypnotic suggestions from you can help them get more out of their masturbation, such as by helping them have bigger orgasms.